About
Nedyalko Nedyalkov plays the kaval and performs folklore music from Bulgaria and the Balkans as well as ethno and jazz.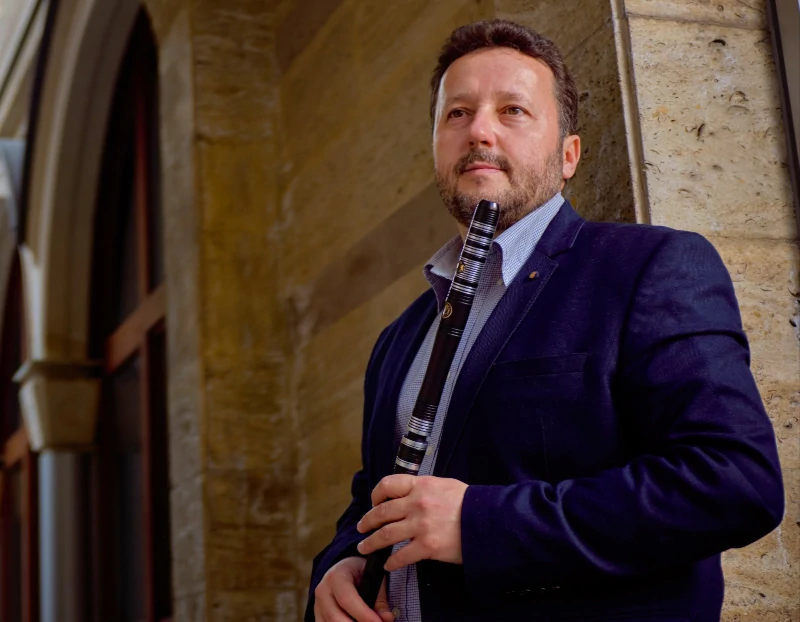 Kaval player & Composer
Quick facts.
Nedyalko Nedyalkov was born in 1970 in the town of Haskovo into a long line of folk musicians. Even as a young child, his interest in music was apparent. At the age of four, he made his first attempts to play the accordion. At seven, he started going to the music school in his hometown. Later he continued his musical education on the kaval, a traditional Bulgarian folk instrument and applied to the prestigious School for Musical Folklore in Shiroka Luka. While a student there (1984-1989), he developed his skills and abilities on kaval and was recognized as one of the most promising young musicians of his generation. In 1989, he graduated with honors from the Music School in Shiroka Luka and was immediately accepted to study at the Music Academy in Plovdiv. He received his diploma in 1993. During his student years, he performed as a soloist in the academy's folk concert orchestra, as well as with many other groups. Nedyalko won several first prizes at the National Competition for Young Performers in Pleven in 1986, 1988 and 1990, as well as the special prize for the best young performer at the highly competitive contest in Stambolovo in September 1990. From 1994-1996, he was a soloist in the Pazardzhik Folklore Ensemble and the Shoppe Ensemble in Elin Pelin. In 1996, he won a competition and was hired as a soloist in the Orchestra for Folk Music at Bulgarian National Radio, where he still plays today with a wide range of talented fellow musicians.
Besides having an excellent grasp of traditional kaval styles and techniques, Nedyalko also possesses one quality that is rarely found in other Bulgarian musicians, demonstrating his unique talent - namely, his mastery of the quarter-tone system, which is exceedingly difficult to apply to kaval. He performs all manner of Balkan and ethnic music with ease and is able to masterfully imitate on kaval most instruments in the flute family from around the world. His style is marked by brilliant virtuosity, free and flexible improvisation, in which he expertly interweaves with much feeling and finesse different, often difficult types of playing. His music carries us away to an imaginary space without stylistic or genre limitations, pointing us towards a future without borders.
Nedyalko Nedyalkov plays with a wide range of groups, from folklore formations to wedding bands to jazz combos to classical ensembles. He has performed with renowned Bulgarian and foreign musicians, including Petar Ralchev, Ivo Papazov, Mladen Malakov, Stoyan "Stundzhi" Yankoulov, Milcho Leviev, Georgi Andreev, Angel Dimitrov, Georgi Petrov, Peyo Peev, Vladimir Karparov , the women's folk choir Bulgarian Voices Angelite, the musical ensembles at the Bulgarian National Radio, the diva of Bulgarian pop music Lili Ivanova, Nedyalka Keranova, Kostadin Gugov, the Philip Koutev Ensemble, Stian Carstensen, Ross Daly, Fraser Fifield, Tcha Limberger, Pantelis Stoikos and many others. He has been a guest musician in numerous Bulgarian and foreign projects, including "Thracian Rhapsody" ,"Musiques Francophones", "Traces of Thrace", "Ikadem Orkestar", "Kaba Horo", "Balarom trio", "Petar Ralchev Quartet", "Aka Balkan Moon" and others.
His first solo album, The Art of Kaval, was released in 2004. Several of the pieces from that album have become his emblematic tunes, enjoying great popularity. In 1997, he founded the Nedyalko Nedyalkov Quartet, featuring the solo vocalist Stoimenka Outchikova. Nedyalko Nedyalkov has represented Bulgaria in various projects all over Europe, Africa, Asia, the Near East and North America. In addition to his concerts,he has also recorded music for film and theater,as well as for radio and television broadcasts. Over the last several years, Nedyalko Nedyalkov has participated actively in a series of international projects featuring musical styles including ethno-jazz, world, Baroque and ancient music.
In mid-2009, Nedyalko found himself facing a great opportunity and creative challenge which in and of itself marks a new stage in his professional career. He was personally invited by Jordi Savall, a prominent contemporary musician, conductor, and ambassador for intercultural dialogue around the world, to take part in a major new project by Maestro Savall and Montserrat Figueras entitled "La tragédie Cathare", which concerns the history of the Bogomilism. This encounter laid the foundations for joint creative work and cooperation that continues to this day and has resulted in numerous concerts and new projects, including "Mare Mostrum", "La Sublime Porte", "Balkan Spirit", Bal*Kan-"Cycles of Life" and "Dinastía Borja", which was awarded a Grammy in 2011 for Best Small Ensemble Performance. For Nedyalko, it is a great honor and responsibility to take his place in the Hespèrion XXI ensemble and to share a stage with renowned musicians and singers from around the world. In conclusion, we can say that Nedyalko Nedyalkov is a typical and striking representative of the new generation of Bulgarian kaval players, who are open to world musical culture. He also teaches, leading kaval classes in Bulgaria and abroad. His music and his interpretive model have inspired many young kaval players, who have successfully imitated his methods. He has won over fans and followers in Bulgaria, as well as beyond its borders.
Albums
Nedyalko has two solo albums and many others as part in different musical formations.
All
Folklore
Ethno & Jazz
World
In the Press
Nedyalko has been featured in several regional and global press outlets.
NY Times
Bulgarian National Radio
labyrinthcatalunya.com
The Times
Hespèrion XXI/Savall at Edinburgh festival review — music from the Istanbul melting pot
19/08/2014
As a musician and a cultural polymath, Jordi Savall has devoted his career to exploring music of intersection and cross-fertilisation. He's a Unesco "artist for peace", and his musical projects emphasise diversity over division. This Edinburgh International Festival programme focused on music from one of the world's great historical and cultural melting pots: Istanbul, the city at the crossroads of Europe and Asia. Savall's programme explored music from the 18th-century Ottoman Empire as a dialogue between Ottoman, Armenian, Greek and Sephardic traditions. The central figure is Dimitrie Cantemir, a Moldavian prince who appeared at the Ottoman court first as a hostage and then as a diplomat. Read more ...
Ryan Buchanan
musicpaper.gr
Interview and exclusive hearing
18/02/2014
In addition to being a very important figure in Balkan and world music, Nedyalko Nedyalkov is a familiar figure in domestic music circles, as he has repeatedly collaborated with Greek virtuosos of wider traditional music. The Bulgarian master of the art of the kaval (and an amazing musician, in general) returns to the fore with his new work, entitled "I want to say", where the participation of Kyriakos Tapakis (outi) also stands out. On this occasion, Nedyalko Nedyalkov talks to Musicpaper about this particular material. Read more ...
Sotiris Bekas
kupih.com
Notes are formality, soul and skill make music
14/02/2011
A week ago we met the world-renowned kaval player Nedyalko Nedyalkov in Parvomay. There, the local orchestra "Dionysus", created and led by the musician and choir conductor Petar Tenev, was celebrating its 15th anniversary. The audience saw Nedyalko Nedyalkov as a guest soloist. The maestro gave a nuance to the Thracian sound of the orchestra, and the typical May holidays dances took place on the square in front of the library. We invited Nedyalko Nedyalkov to an interview for www.kupih.com. Now we offer the readers the conversation, conducted impromptu after the concert. Read more ...
kupih.com
Testimonials
During the years Nedyalko has worked with many great people, with whom he has shared positive emotions.
The CD-book "Dinastia Borja" has been distinguished with the Grammy Award 2011 in the Best Small Ensemble Performance category. We are very happy to receive this prize, which is further recognition of the achievement of La Capella Reial de Catalunya and Hespèrion XXI of which you are all a fundamental part. We wish to express our sincere thanks for your collaboration and contribution to the project. Without your art and your commitment, none of this would have been possible. With all our warmest regard and friendship.
Montserrat Figueras & Jordi Savall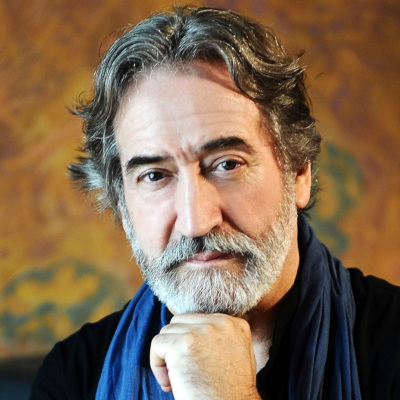 Jordi Savall
Conductor, Composer & Viol player
Since its inception in 1952, Bulgarian National Radio's Folk Orchestra has been a hallmark of Bulgarian folklore and a focal point of some of the most talented musicians of Bulgaria. Nedyalko is one of our distinguished performers and an indispensible part of the orchestra. He is a gifted musician, an improviser with brilliant technique and unique style. Nedyalko has truly taken the art of kaval to a whole new level.
Dimitar Hristov
Conductor, Composer & Tambura player
There is a rare kind of musicians, with an inherent feel for their instrument, a unique phenomenon in the world of music. More than 30 years ago I had the unique chance to witness Nedyalko Nedyalkov's first kaval lesson. I still remember the words of his teacher Vesselin Hasabaliev - "Kaval fits so well in your hands. You are born to be a kaval player!". From that day until now, I've been witnessing the continuing progress of an exceptional musician, a combination of enormous talent, hard work and dedication. For me it is an honor, privilege and pleasure to work with my friend - master of kaval, Nedyalko!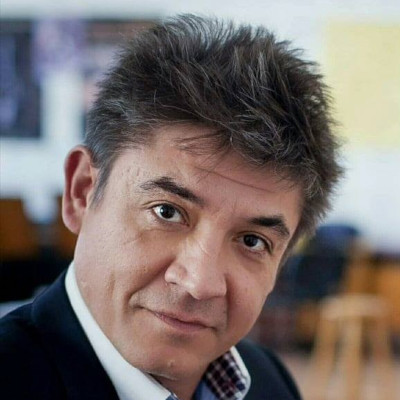 Georgi Andreev
Conductor, Composer, Rebec player
Nedyalko Nedyalkov is one of those extraordinary musicians that were like given the blessings of God. An undisputed master of kaval, a virtuoso with precise technique, he plays with great ease and creates musical landscapes with deep, rich emotions. With his performance, we are taken to his imaginary space, void of stylistic and genre limitations and full of possibilities and future directions. Neyalko has the impressive ability to fuse himself with all kinds of music. Guided by his insatiable curiosity he transcends over traditions, looking for new and original directions. Only great musicians can combine power with gentleness, speed with tranquility and precision with intuition in such a way.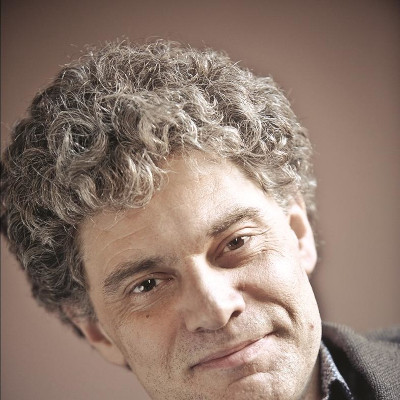 Fabrizzio Cassol
Saxophonist & Composer
"I Want to Say" is truly a unique and thrilling musical experience. Nedyalko Nedyalkov, Bulgaria's premier kaval player has assembled a group of masterful Balkan musicians to perform a wide range of Balkan genres, both traditional and fusions. I reserve highest praise for Nedyalko, producer of this recording, and perhaps the most versatile musician in Bulgaria today. A master of traditional and "wedding style" music, he commands a vast array of Balkan regional styles and participates in many world music fusion projects. Listen to his superb interpretation of Romanian tilinca playing. His technical ability is astounding and his sensitivity in phrasing and timbre is unparalleled.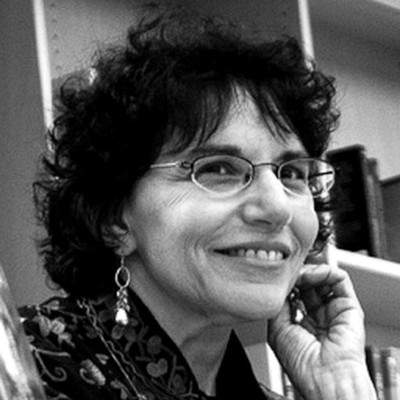 Prof. Carol Silverman
University of Orgeon, USA
Contact
You can contact me in order to arrange concerts, events, seminars or private lessons.